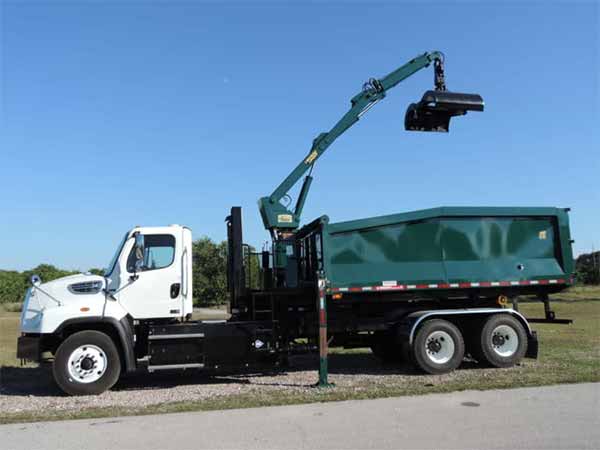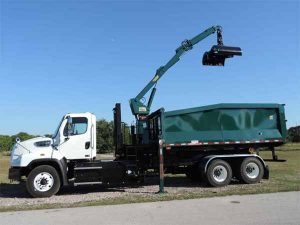 Hook lift trucks are heavy-duty trucks chassis that's been fitted with a hydraulic hook lift hoist. The hydraulic hoist system can enable users to roll on and roll off different truck bodies or containers. A locking mechanism in the hook-lift system ensures that the truck body or container is held securely as the operator drives down the road.
When it comes to big jobs, there's only one type of truck that'll carry the heaviest loads, and that's a hook lift bodies. Below are the advantages of hook lift trucks.
Flexible and Versatile
Hook lift trucks are known to be very versatile, and perhaps this is the best thing about them. You can easily attach different bodies to the truck and turn it into whatever you need. The hook lift makes it easy to switch beds without much work.
Maybe you're looking at hauling some dirt, simply hoist the container onto the truck and start working. Also, as mentioned earlier, they can transport the heaviest or oversized items. They're just capable of doing any heavy-duty job.
Customizable
Hook lift trucks are also known to be very easy to customize. Regardless of the kind of work or the industry, there's always a truck customization for it. The question is, what do you want to do? Do you need a new work truck?
You have a lot of tools and machinery, and you need something with much larger storage or space? Or probably your work sometimes needs hauling of materials; you can order a customized hook lift that's made for your exact purposes, with permanent or interchangeable parts to fit your work.
Cost-Effective
Thanks to its size, versatility, and customization, a single hook lift truck can haul many types of truck bodies or containers easily. This can, in turn, significantly cut costs for contractors, municipalities, and others by reducing fleet sizes. It can simply do the work of several people by itself.
There you have it! Above are some of the advantages of hook lift trucks. These hook lift trucks are easily customizable, versatile, and cost-efficient. With hook lift trucks, you can do more while saving cost and time. Contact us today at Petersen Industries, Inc. to purchase or rent any of our hook lift trucks and other equipment. We guarantee quality products and services.